Mariah Tompkins is the Managing Director of WKM Accountancy Services, which she founded in 2008 to help clients in and around the Ilkeston area with their accounts and bookkeeping. She is well respected within the accounting industry, having been featured in leading industry publications such as Sage and Accountancy Age.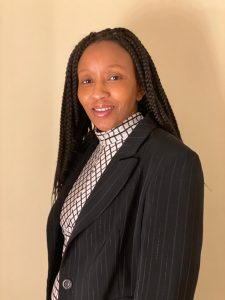 Managing Director
About Mariah
Memberships
Mariah is a fellow member of the Association of Accounting Technicians (FMAAT) and a member of the Chartered Management Institute (MCMI). She qualified as an accountant with the Association of Accounting Technicians (AAT) in 2005, after which she went on to gain an Association of Business Executives (ABE) qualification.
Consistently exceeding expectations, Mariah has a successful track record of assisting her clients with a wide range of tasks, including taxation, bookkeeping, payroll, preparation of accounts, VAT return, self-assessments, and CIS returns. She prides herself on offering a highly flexible service, carrying out work from clients' premises as well as collecting and dropping off books when required. Mariah is also fluent in Swahili.
Testimonials about Mariah
"WKM Accountancy Services was recommended to me by a friend and I would highly recommend it to anyone. The services are excellent. Customer service is of high quality, and especially Mariah who is my Accountant is always willing to go the extra mile for the client" – Cauline Waithaka
"Excellent service from a like-minded small business, highly recommend Mariah and her team" – Matthew Harrison
"I've been using WKM Accountancy for 3 years and am most impressed with the excellent service they (Mariah) provide. I have recommended them on and will continue to use them." – Jan Almond
"They are very professional, friendly and always respect their client. Especially Mariah my accountant. Even out of hours of work she's always there to do her very best to help me. Definitely highly recommended" – George Funnh
Mariah has been featured in…