WKM Accountancy Services is a well-established practice based in Ilkeston, Derbyshire. The services we provide include accounts preparation, taxation, bookkeeping, CIS returns, VAT returns, payroll and many more accountancy services.  At WKM we believe it's vital to provide flexible services to our clients and always strive to be the most reliable team of accountants we can be.
We aim to ensure our clients run their business in a profitable and tax-efficient manner as we are fully trained tax accountants, and we hold great pride in what we do, listening to each of our clients' individual needs to make sure our service is tailored to them.
WKM Accountancy Services' clients range from start-ups to large businesses, covering many sectors including contractors, consultants, restaurants and also building and construction. We keep up-to-date with the latest legislation changes and implement the latest technologies such as cloud accounting software, so you can always guarantee we will use the most relevant and efficient tools for our clients.
Over the past few years we have seen our client base grow in number and geographically; although many of our clients are based in the East Midlands, we are expanding into wider areas. We maintain a long-term relationship with our clients based on their needs, rather than just working to a 'one size fits all' approach. We genuinely care about our clients' interests and affairs, helping them grow their business to its full potential.
Meet the team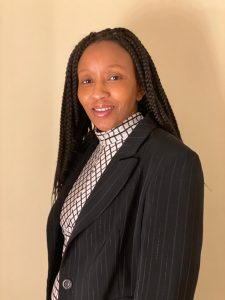 What our clients say about us
We pride ourselves on our stellar reputation and the excellent customer service we provide to every client. Read some reviews from our valued clients below, or view our full Google reviews profile.
"We've worked with WKM for many years. Since our start-up in 2013, WKM have worked alongside our business and guiding us in the right direction for growth. […] WKM will sit with you and explain how they'll deliver their services to best benefit you and not confuse you with jargon. It's accountancy services explained in the most simplest of terms." – Josh McAllister
"WKM Accountancy does deliver when it comes to small business solutions. I highly recommend them to anyone keen on attention to detail and professional service at a comfortable price" – Richard Tandoh
"WKM Accountancy Services offers a brilliant service to us ensuring our business runs well. They look after our books and we are happy with the way they conduct all their undertakings. They are professional, accessible, produce high-quality work, friendly and respect their clients." – Jane K
Get in touch
If you would like to arrange a free initial meeting and quotation, please feel free to get in touch with us.