We pride ourselves on offering high-quality accounting services for our clients and we are very grateful to hear their feedback. Below, you'll find a range of testimonials from past and present clients.
"WKM Accountancy Services offers a brilliant service to us, ensuring our business runs well. They look after our books and we are overly happy with the way they conduct all their undertakings. They are professional, accessible, producers of high-quality work, friendly and they respect their clients. We highly recommend the work they do." Jane K
"WKM Accountancy Services provides an excellent service, second to none, we would certainly recommend to other businesses." Tom Craig, Impression

"We always receive good advice and service at WKM Accountancy Ltd here at Summer Fencing Ilkeston" Shaun Frith
"Thanks for your continued support. Very professional and works in a timely manner, thanks Mariah!" EBS Instant Care
"WKM Accountancy services were recommended to me by a friend and I would highly recommend it to anyone. The services are excellent. Customer service is of high quality, and especially Mariah who is my Accountant is always willing to go the extra mile for the client. I would highly recommend the services to anyone." Cauline Waithaka
"WKM Accountancy were really helpful and knowledgeable about accounting. They really went out of their way to ensure my business received the best service, would definitely recommend." Georgia G
"We receive an excellent service from WKM and it's great to work with such a like-minded small business based in Derbyshire. We highly recommend Mariah and her team for the accountancy services we receive." Simply Uniform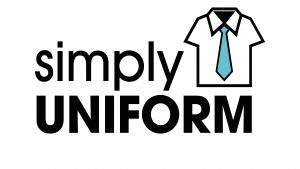 "Having worked with WKM Accountancy Services for over 4 years, they've always been prompt and never missed a deadline, would recommend to others." HR Solicitor
"WKM Accountancy Services Ltd is the best accountancy service. They are always there to help and guide me, even from the start of my business. They are very professional, friendly and always respect their client, especially Mariah my accountant. Even outside of work hours, she's always there to do her very best to help me. Definitely highly recommended, which I already did to my friend, who's a doctor. They are also very happy with the service that they are getting." George Penales
For more information about how we could help your business, don't hesitate to get in touch or fill in the contact form below.